If there was a dire emergency, here is one way of making filter coffee. First take a glass.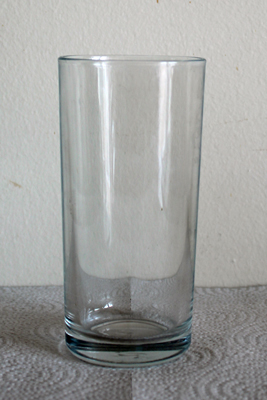 Take mask attached to filter as shown. Add fresh ground coffee.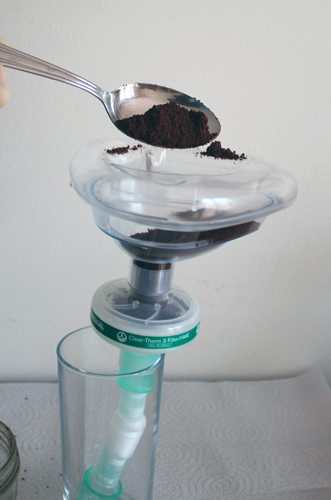 Without burning yourself, carefully add boiling water.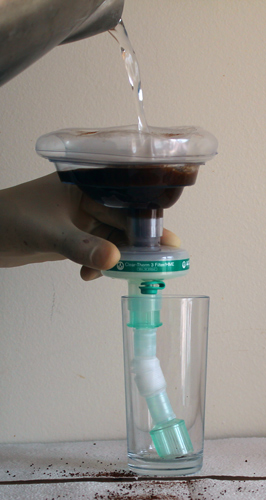 And now you have "filtered coffee" !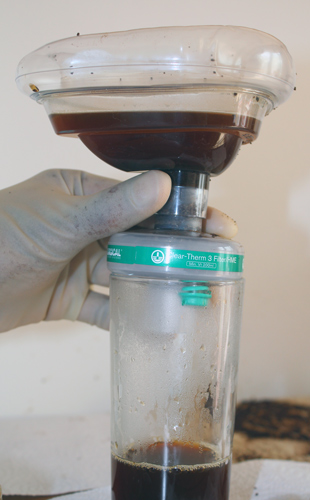 ---
Please do not do this in real life !
---